Heart & Solar Plexus Chakra Bracelet
Open your heart and solar plexus to accept yourself fully and stand in your power. Live with integrity. You are enough. Be at peace with yourself and live in the spirit of love, compassion, and heart.
Gemstones may include: sunstone, amethyst, selenite, quartz, amazonite, lapis, tiger's eye, rose quartz, jade & citrine
6-8mm varying gemstone beads

Strung on an elastic strand that easily slips on your wrist


Handmade in Arizona

Bracelet

size guide
 Because all gemstones & crystals are unique they may vary in shape, size or appearance.
Jewelry & accessories ship 2-4 business days from the day you order. Suncatchers ship in 3-5 business days. Chakra & gemstone hangers ship in 5-7 business days. Expedited shipping is available for jewelry & accessory orders.
We want you to love your piece but know that sometimes it is not the right fit. 
If you are not completely satisfied with your purchase, you can send it back to us in it's original packaging for a refund or exchange within 30 days of purchase. To start a return or exchange, please email 
customercare@fierceforwardjewelry.com. Please note we will only accepts returns & exchanges on unworn, new condition items. 
Custom pieces, custom mala necklaces, suncatchers, chakra hangings & sale items are not eligible for return or exchange. 
 Click here to view full return, exchange & FAQ's
Customer Reviews
Love
This is a great piece! I love the colors of the beads and the addition of the I Am charm. It's light weight and fits good! Thanks so much!!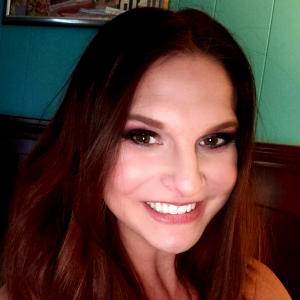 MV
01/26/2021
Monique V.

United States
Wrong bracelet
Hello! I actually ordered this bracelet (for a Christmas gift)- turns out it was a divine mistake because I received the third eye crown one instead. My Mom actually resonated more with it than the Heart & Solar Plexus one. Thank you for creating such gorgeous art!
01/24/2021
ashley F.

United States
Another beautiful piece!
I own several pieces from Ashley and FF and love them all, however, this one hits differently. I purchased this blindly and allowed the website to speak to me as I went thru each piece by itself. This one is beautiful and just what I needed at the time I needed it!