Heart & Solar Plexus Chakra Bracelet
Open your heart and solar plexus to accept yourself fully and stand in your power. Live with integrity. You are enough. Be at peace with yourself and live in the spirit of love, compassion, and heart.
Gemstones may include: sunstone, amethyst, selenite, quartz, amazonite, lapis, tiger's eye, rose quartz, jade & citrine
6-8mm varying gemstone beads

Available in small, medium & large

Bracelet

size guide
Measuring for Necklaces
Length is the open necklace laid straight & measured end to end not including the stone. The stone will hang at the length you choose. The best way to confirm what size is best for you is to drape a string around your neck, mark it where you want the length to be, then measure the string. In general 14" would be for a choker length, 16" generally hits at the nape of the neck, 18" hits above the heart and 20" or more would be good for a long layered look with other necklaces. 
Measuring for Bracelets

Take a loose tape measure and wrap it around your wrist. You could also use a string and just measure the length you need based on how it fits. Keep in mind that if you plan to wear several pieces at a time you may want to pick a size up for the ones that will be worn higher on your arm.
Bracelets for Women
small
: 6.0" or smaller (very petite wrists)
medium
: measures 6.5-7" (average woman's wrist size)
large: measures 7.5"+

Bracelets for Men
small
: 7.5" or smaller
medium
: 8" (average men's wrist size)
large: 8.5"+

 
Please allow 3-5 business days from the day you order unless otherwise noted in the listing.  
Customer Reviews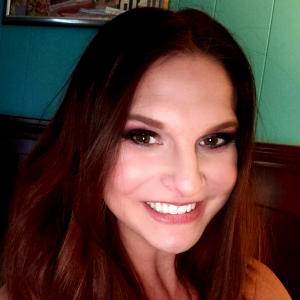 MV
01/26/2021
Monique V.

United States
Wrong bracelet
Hello! I actually ordered this bracelet (for a Christmas gift)- turns out it was a divine mistake because I received the third eye crown one instead. My Mom actually resonated more with it than the Heart & Solar Plexus one. Thank you for creating such gorgeous art!
01/24/2021
ashley F.

United States
Another beautiful piece!
I own several pieces from Ashley and FF and love them all, however, this one hits differently. I purchased this blindly and allowed the website to speak to me as I went thru each piece by itself. This one is beautiful and just what I needed at the time I needed it!