True To Yourself Kyanite Fringe Earrings
Lookout world. She's swinging true to her these days and nobody can stop her now! Flowy. Fringy. Feminine. One of a kind. These beautiful Green Kyanite fringe earrings will catch everyone's eyes and dust your neck gently, reminding you that you are fierce.

Green Kyanite is the perfect stone to help with growth and expansion in one's life. It encourages you to speak your truth, follow your heart and trust your intuition always.

Raw green kyanite crystal pendants

Silver plated fringe earring

Drop length: 4.5"

Weight: 1/4 oz *light to medium weight

Handmade just for you
Because all crystals are unique they may vary in shape, size or appearance.
Measuring for Necklaces
Length is the open necklace laid straight & measured end to end not including the stone. The stone will hang at the length you choose. The best way to confirm what size is best for you is to drape a string around your neck, mark it where you want the length to be, then measure the string. In general 14" would be for a choker length, 16" generally hits at the nape of the neck, 18" hits above the heart and 20" or more would be good for a long layered look with other necklaces. 
Measuring for Bracelets

Take a loose tape measure and wrap it around your wrist. You could also use a string and just measure the length you need based on how it fits. Keep in mind that if you plan to wear several pieces at a time you may want to pick a size up for the ones that will be worn higher on your arm.
Bracelets for Women
small
: 6.0" or smaller (very petite wrists)
medium
: measures 6.5-7" (average woman's wrist size)
large: measures 7.5"+

Bracelets for Men
small
: 7.5" or smaller
medium
: 8" (average men's wrist size)
large: 8.5"+

 
Please allow 3-5 business days from the day you order unless otherwise noted in the listing.  
Customer Reviews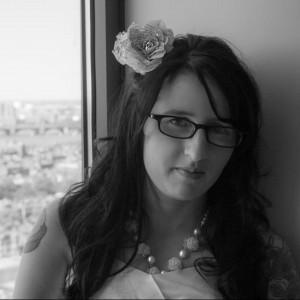 TM
09/19/2021
Theresa M.

United States
Obsessed with these earrings!!
I am so obsessed with these earrings. They are absolutely stunning and make me feel on top of the world. The packaging made me feel like I was getting a super thoughtful gift. The customer service is incredible and Ashley is the most genuine human. Can't wait to purchase more!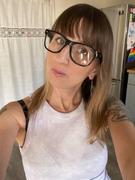 08/08/2021
Selena D.

United States
Absolutely stunning
These may just be in my top 3 favorite pairs of earrings. I'm a fierce forward junkie! Ashley's pieces are absolutely stunning and these green kyanite ones bring me so much joy! I feel like a warrior with them on!