Citrine Crystal Boundary Shield Gold Hoop Earrings
Wear these hoops to remind you that YOU HOLD THE POWER to what enters your world and what doesn't. Handmade with Citrine, the stone of joy, optimism, and positivity! Beautiful hammered detailing with the citrine suspended in the center makes these hoops stand out.
2" hammered gold plated hoops 

14k gold fill chain

Raw Citrine crystals 

Weight: 1/4 oz 

Handmade just for you
Because all crystals are unique they may vary in shape, size or appearance. 
Measuring for Necklaces
Length is the open necklace laid straight & measured end to end not including the stone. The stone will hang at the length you choose. The best way to confirm what size is best for you is to drape a string around your neck, mark it where you want the length to be, then measure the string. In general 14" would be for a choker length, 16" generally hits at the nape of the neck, 18" hits above the heart and 20" or more would be good for a long layered look with other necklaces. 
Measuring for Bracelets

Take a loose tape measure and wrap it around your wrist. You could also use a string and just measure the length you need based on how it fits. Keep in mind that if you plan to wear several pieces at a time you may want to pick a size up for the ones that will be worn higher on your arm.
Bracelets for Women
small
: 6.0" or smaller (very petite wrists)
medium
: measures 6.5-7" (average woman's wrist size)
large: measures 7.5"+

Bracelets for Men
small
: 7.5" or smaller
medium
: 8" (average men's wrist size)
large: 8.5"+

 
Please allow 3-5 business days from the day you order unless otherwise noted in the listing.  
Customer Reviews
09/27/2021
Mendy

United States
Beautiful
Perfectly beautiful!!!!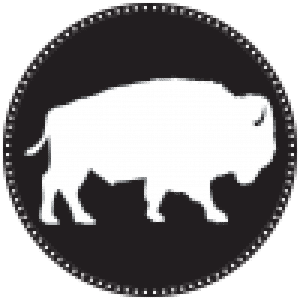 KZ
08/17/2021
Kevin Z.

United States
Literally FIRE
Not only is the jewelry stunningly beautiful, they come with an unmistakably beautiful energy that can only be described as fire with a side of love. If you are looking for something original and beautifully made, you're in the right place. The packaging was well done and came with a hand written note and a card. I love this brand and would highly recommend it for anyone. LOVE LOVE LOVE!
04/25/2021
MELISSA S.

United States
Would recommend to everyone
In LOVE with these.
04/28/2021
Fierce Forward Jewelry
Melissa! I'm so happy you love your new hoops>3